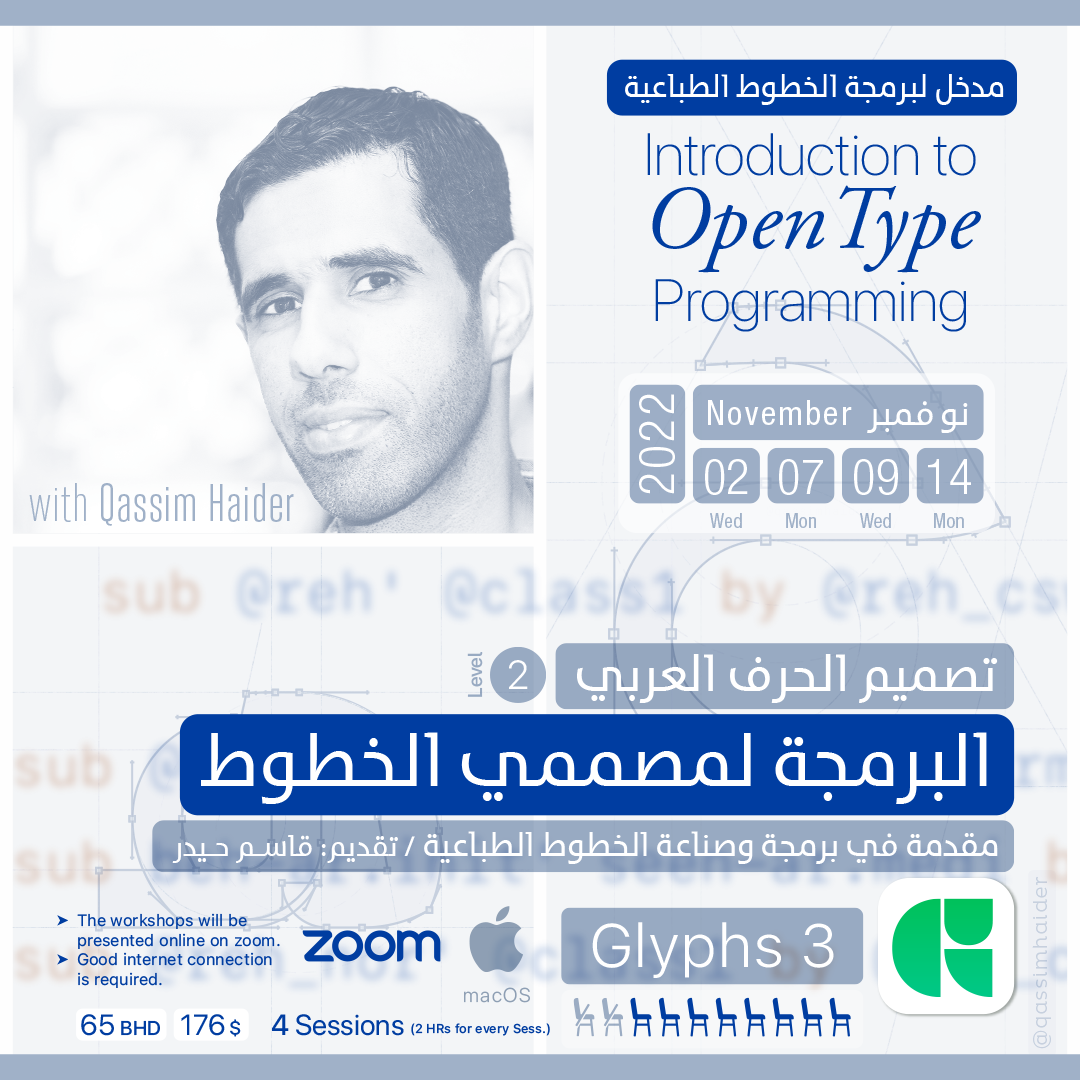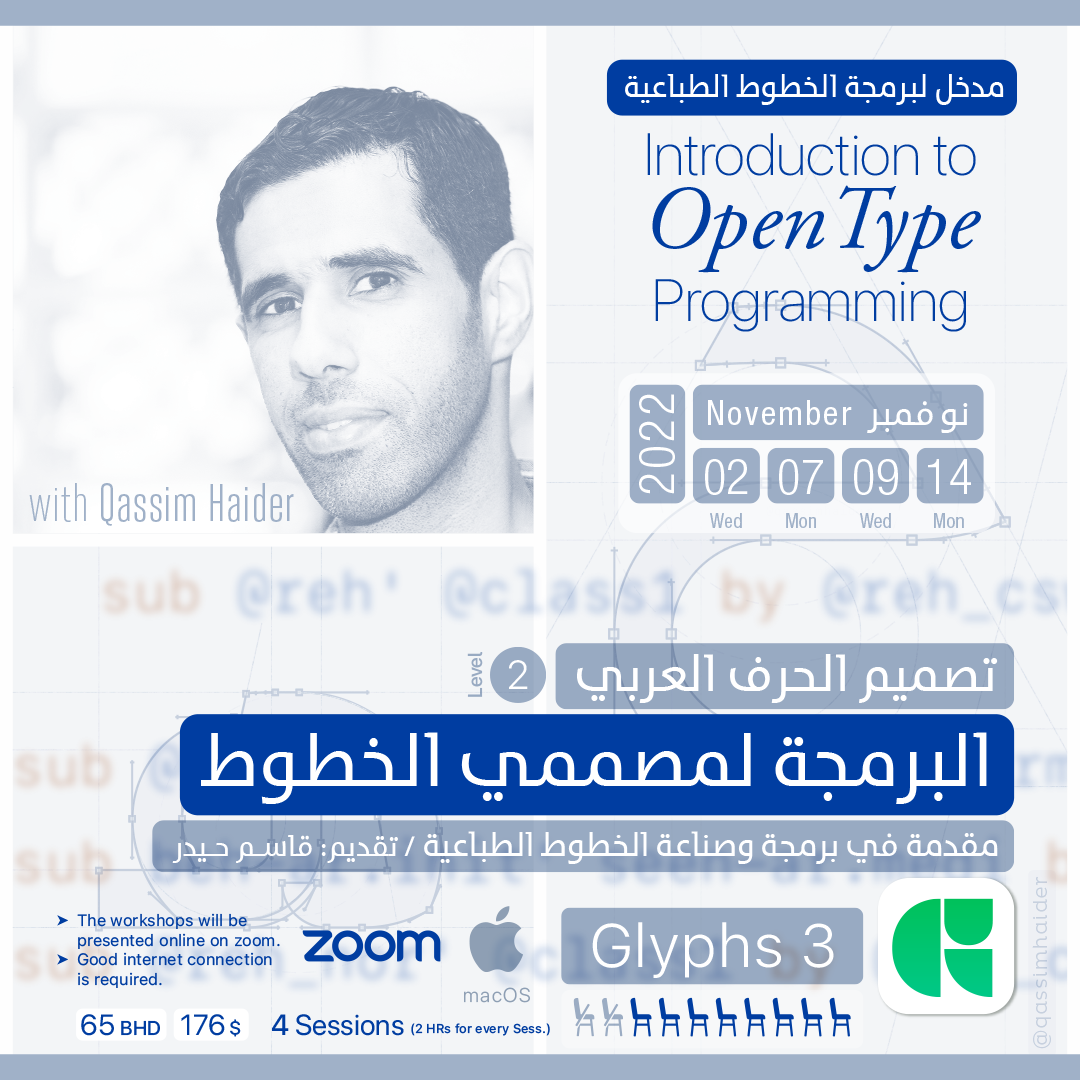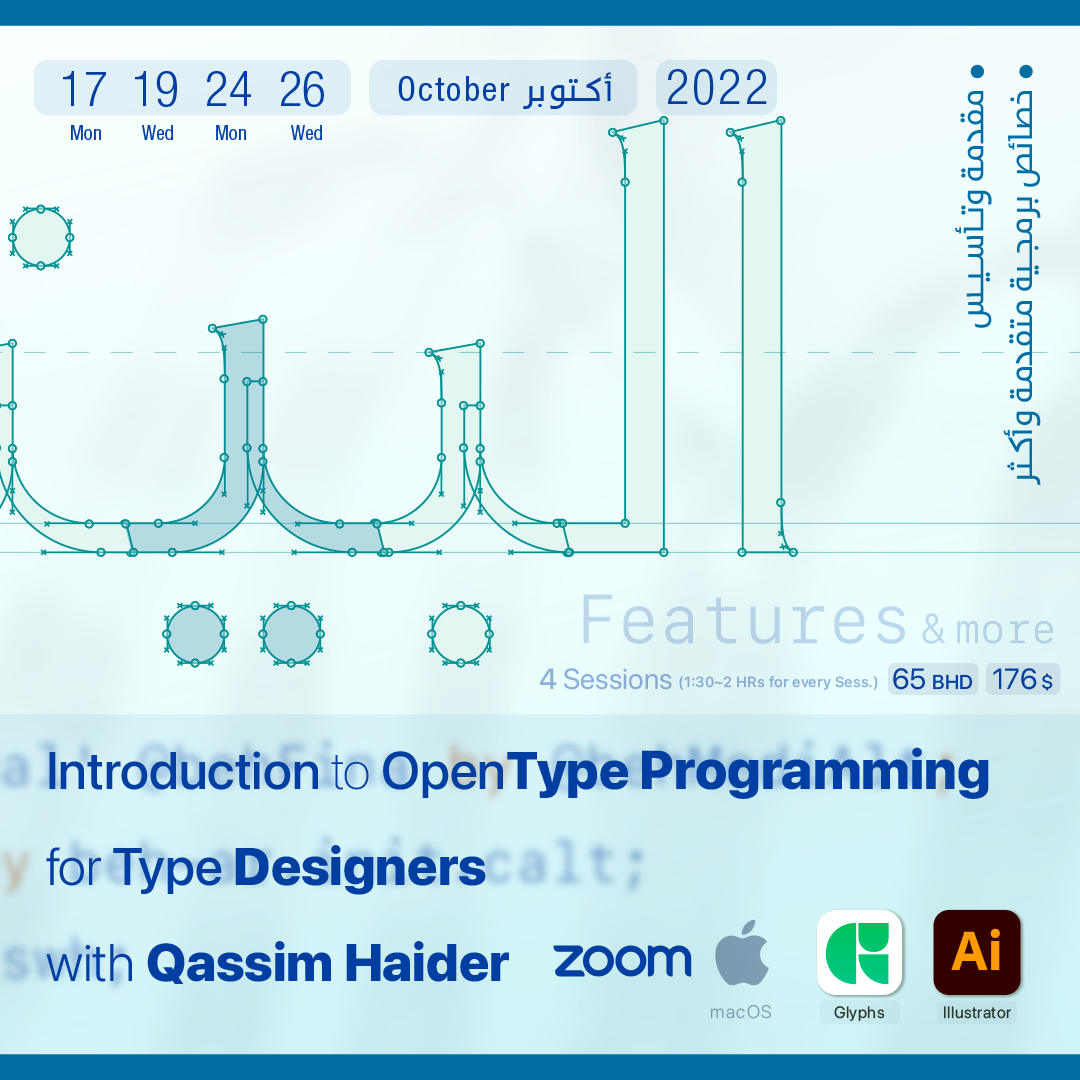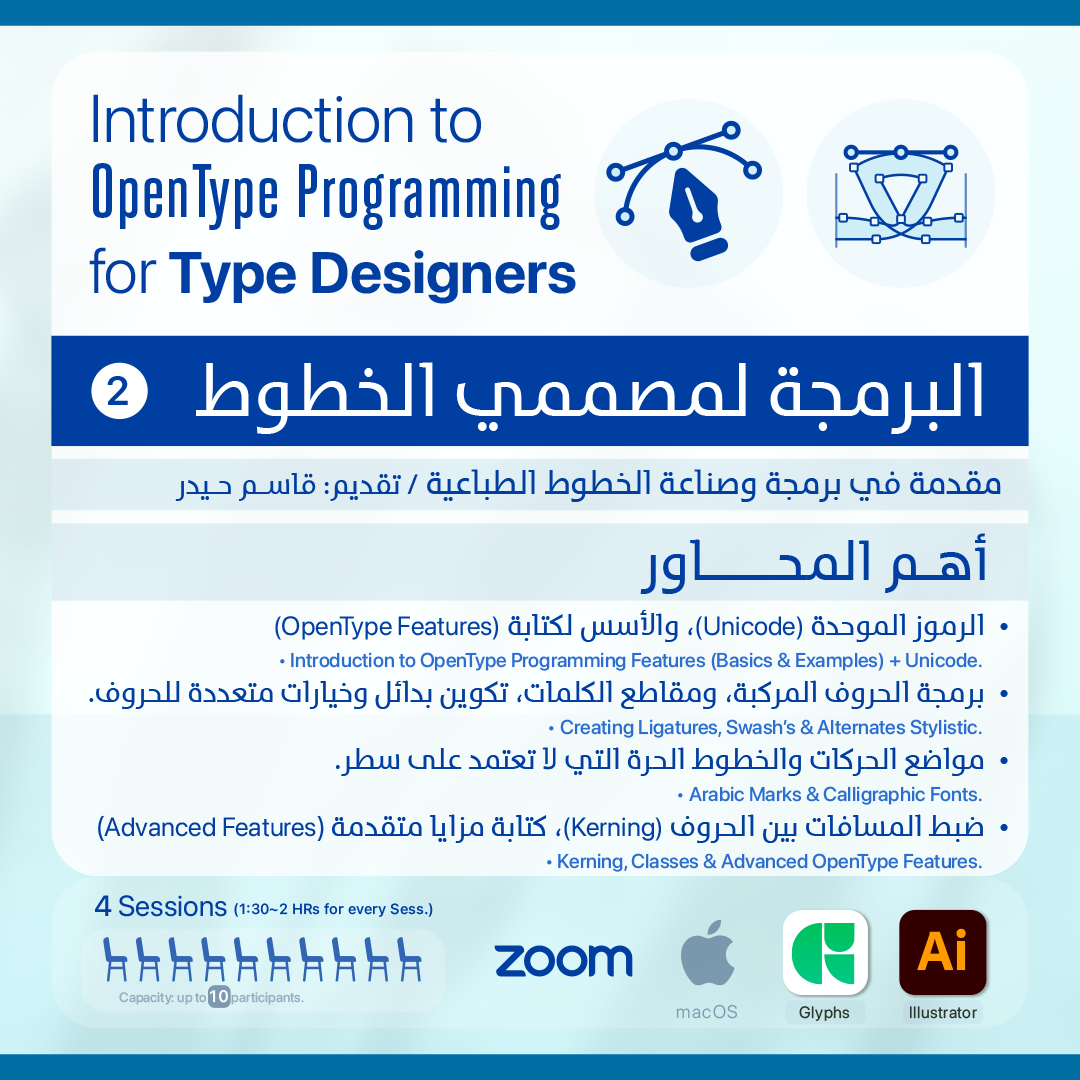 Workshop Registration


for registration please fill out this form:
للتسجيل يرجى ملء الاستمارة
Arabic
About
By clicking on the register button you agree to our Terms & Conditions.

Fees are per person & non-refundable.
Our workshops scheduled between Saturday to Thursday, Fridays are Holiday.
Main objectives of our workshops ➤
To Reflect upon the beauty of

Arabic calligraphy, typography and type-design.

To be introduced to the techniques of combining

Arabic calligraphy, typography and type-design

with art and design.
Define the usages of

Arabic Calligraphy / Arabic Type-Design

as a contemporary art form.
Briefly look at the development of calligraphy throughout history, and propose methods to develop it.
Explore closely the main forms and rules behind creating a successful typographical work such as: fonts, logos
Exercise a real-life experiment to form a successful calligraphic/typographical work such as: calligraphy, fonts, logos and lettering for any product.

Font & Type-Design workshops:

To get started in type-design and production of functioning

Arabic font

using

Glyphs & Glyphs Mini

(The most popular font editors for creating fonts).

Knowledge of Adobe Illustrator or Photoshop is (preferable)

, in a

Mac

environment.
Requirements and extra information ➤
Terms & Conditions
Copyright and all intellectual property rights in Workshops and materials remains the property of

Qtypography

&

Qassim Haider

.
Participants are expressly forbidden from recording and sharing Workshop materials with non-Participants.
By participating in a Workshop, you consent to

qtypography

&

Qassim Haider

using video recordings and screenshots from the Workshop, along with any quotes made by you, for marketing purposes.
This offer is open for Arabic designers in GCC countries during 2020 - 2022.
Customize your workshop ➤
If you are interested and competent in our workshops & would like to customize your dates & venue, Please do not hesitate to contact us on:

design[at]qtypography[dot]com




For the institutions that are out of Bahrain

they must provide

Airline Tickets

,

Hotel Accommodation

&

Transportations

.