Talented Bahraini typographer Qassim Haider sat with Perle Magazine and elaborated on perhaps the most established form in the region, Typography; an art that has been used for centuries to display the amalgam between religion and culture throughout the Arab world.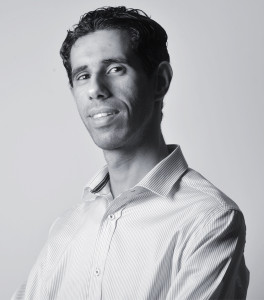 Haider got his start in typography from a very early age. His eldest brother, also an artist, introduced the typeface to him when he was just a child and encouraged him to excel in this medium. Haider says his brother helped his learning with resources such as books, and gave him a basic understanding of the illustrations. He watched his brother create the art using his hands, which would take somewhere between one to three weeks. That, he said, was the beginning that led to his pursuit of typography. Typography, he explains, is different than calligraphy wherein the former is alphabets organised on a straight line by illustration and the latter is done by hand and has curves.
Knowledgeable both in IT and typography, Haider built his career in the design industry over 10 years before launching his own company, qtypography, at the end of last year. As a Creative Strategist, he explains, it is his job to ensure that for each piece of work, the right methodology is applied before it is produced. Speaking of his own process, Haider says he first takes inspirations from various books, then from his culture and then research. The research, he says, is the part that requires the longest time. Once Haider gets an idea of what he will be doing using his resources, creating the piece, he says, only takes a few hours. The initial plan is done by hand and then drawn on the computer. "The process is not a lengthy one, it's just Muslims feel there is a system in even the smallest of things and typography reflects that", he says of the of the art that is deep-rooted in the Arab culture.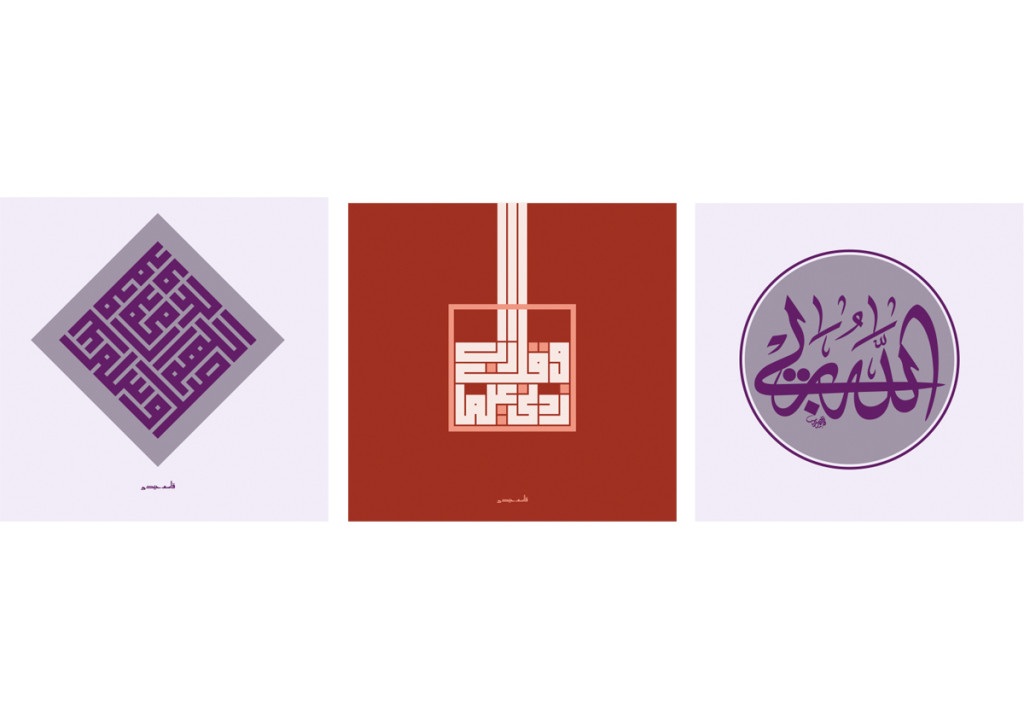 His expertise in the areas of IT combined with his control of the art form led him to create a web-based program, TypoGrid, which has made it easier for him  and those who are interested in typography, to create his pieces. Using this program any kind of typography can be created. Along with the program, Haider has also created a font called qtype square kufic (available on www.fonts.com) to assist him.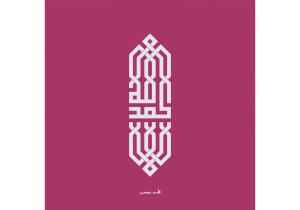 Having taken part in three exhibitions so far as well as successfully selling his work, Haider's talent speaks for itself.  Whether it is designing creations akin to those from the Fatimid Dynasty or taking inspiration from Kufic typography done centuries ago on walls and coins, Haider is a master at adding his own spin to create unique, intricate and detailed pieces of work through the art of typography.